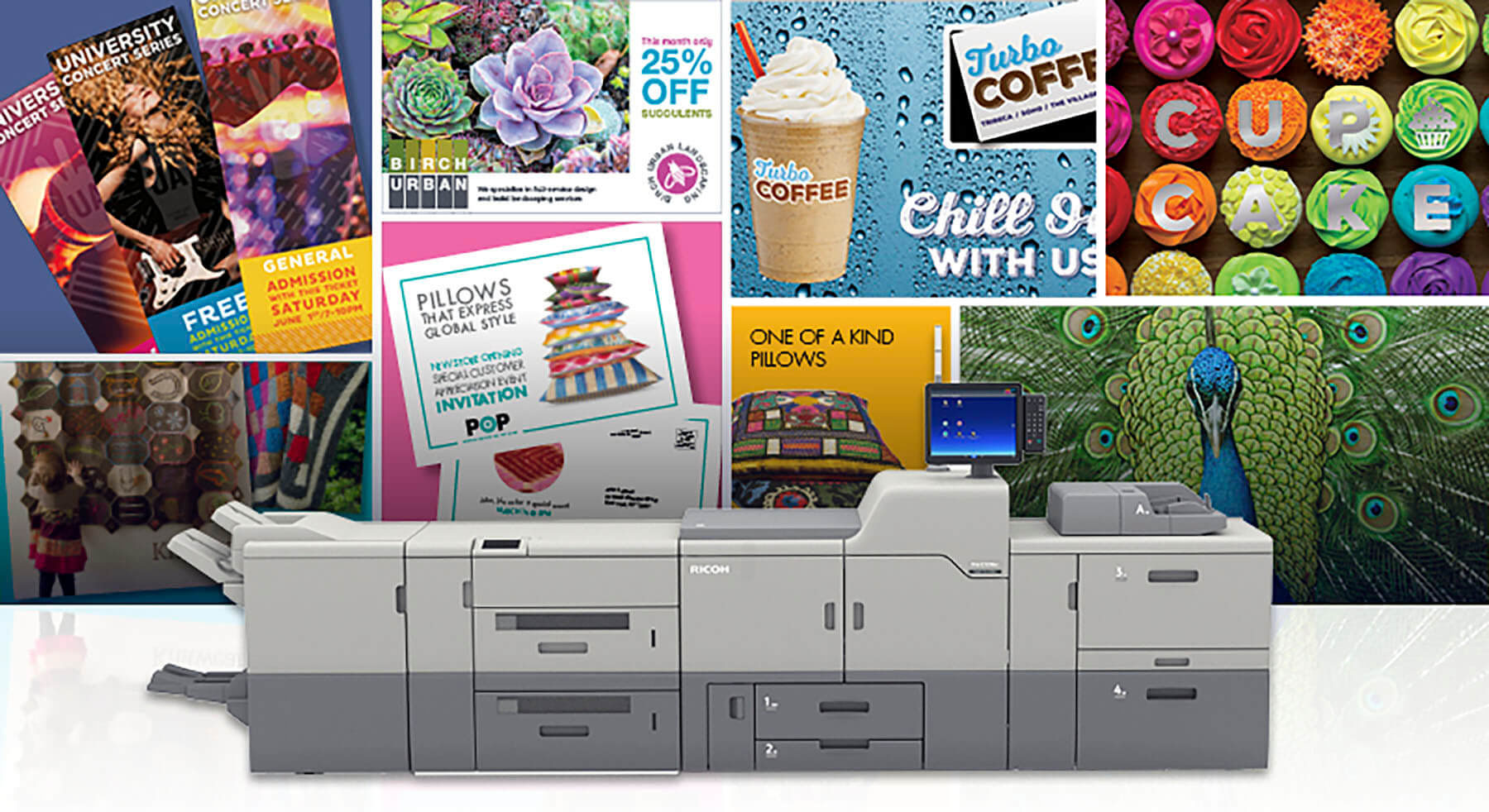 Production print systems that meet the full spectrum of the market - graphic arts, sign & graphics, critical communications, direct mail and more. If you're looking to set your business apart and capture new opportunities without slowing down your core business, take a look at our portfolio of high-quality solutions.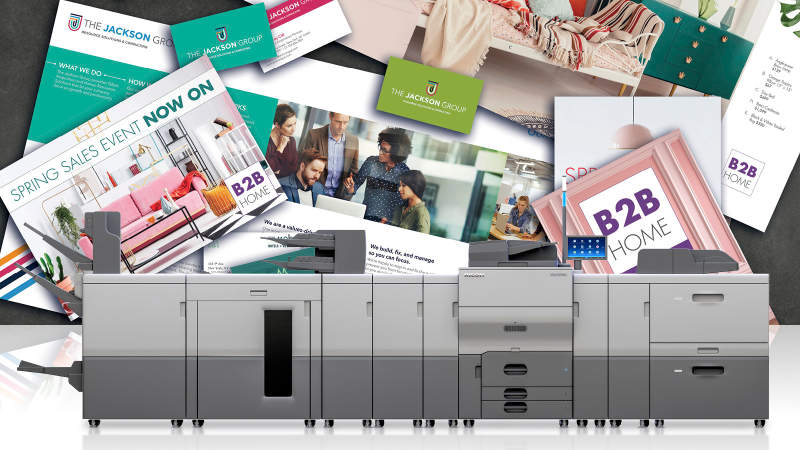 Produce a broader range of applications across more sizes and substrates with creativity, productivity and profitability. Choose from high-volume black and white digital presses, to light and high-volume color solutions with 5th Color capabilities that rival offset quality.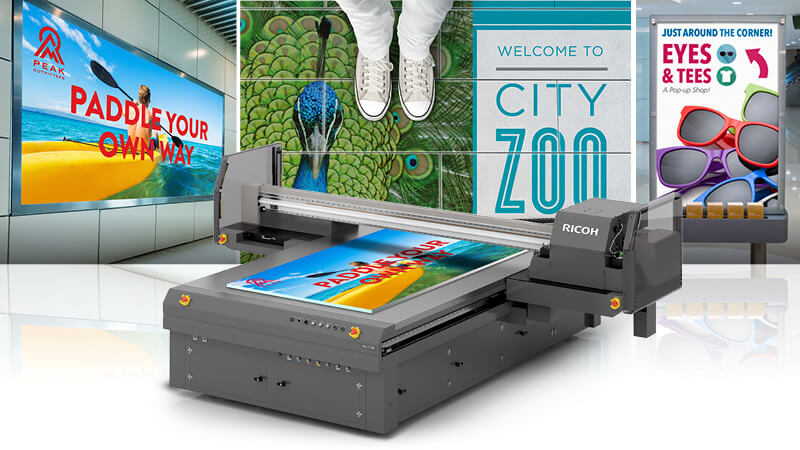 Explore proven solutions for the sign and graphics industry, including roll-fed, hybrid and flatbed systems. In addition to outstanding hardware, Ricoh offers a full line of professional servicesto help your business adapt and thrive in the new era of print.
EBP stocks an extremely wide variety of finishing systems to get documents and products ready for distribution faster. These include:
Envelope printers are multifunction digital printers that deliver sharp and clear images and text on a wide assortment of media to enhance your enhance your promotional mailings easily. By printing full color images and announcements on the outside of the envelope, individuals are more likely to open the envelope.
To get as much as you possibly can from your documents, EBP offers a suite of workflow solutions. You'll be able to create more personalized content, manage your print jobs better and present the business image you want.
The Fiery Expert Certification
Developed by EFI subject matter experts, Fiery Expert Certification builds on the Fiery Professional Certification to provide the necessary skills to strategically manage production processes and maximize the performance of Fiery assets to benefit both employees and businesses.
By having EBP employees certified as Fiery Experts, we are better aable to help our customers turn jobs around faster and more profitable than before.
Benefits include the following:
We posses the skills nedessary for an advanced understanding of Fiery toolsets and the full range of features.
Receive direct access to Fiery Technical Support.
End User eLearning classes available at learning.efi.com/fiery
---
To discuss how any of our systems, solutions and services can benefit you,