Send Documents Out the Door Faster
When you have large volumes of documents that you need to get ready for distribution, EBP's finishing systems are the perfect pieces of equipment.
Available Finishing Systems
EBP's extensive stock of finishing systems includes:
Collators & Sheet Feeders
We have collators and sheet feeders that can convert printed material into thousands of booklets per hour. Special features like air separation and static eliminator keep your pages from sticking together. Our collators can also handle a variety of weights and media types.
Vendors:
Saddle Stitchers & Bookletmakers
EBP also offers high-precision saddle stitchers and bookletmakers. These devices are perfect for creating:
CD booklets
Letter landscape booklets
Vendors:
Slitters/Cutters/Creasers
These comprehensive finishing solutions let you get documents ready for distribution with amazing speed. You'll be able to create:
Business cards
Direct mail material
Greeting cards
Perforated coupons and tickets
Our slitter/cutter/creasers can handle dozens of sheets per minute.
Vendors:
Paper Folders
EBP's folders can detect thousands of sheets within minutes. They come with helpful features like:
Automatic paper size detection
Detection of paper jams and other errors
Pre-programmed fold styles, including letter, legal and ledger
High-capacity feed trays
Vendors:
UV Coaters
EBP also has UV coaters, which give your prints a fine finish and make them stand out. This equipment makes your colors richer and prevents smears, scuffs, and scratches. Our coaters are ideal for:
Postcards
Brochures
Calendars
Vendors:
More on Production Print
EBP's Production Print offerings include other hardware and solutions: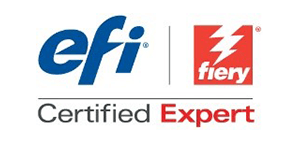 ​
---
To discuss how any of our equipment or solutions can benefit your business,