Envelope printers are multifunction digital printers that deliver sharp and clear images and text on a wide assortment of media, such as:
Envelopes
Postcards
Brochures
Banners
Stationery
Labels
Greeting cards
Enhance your promotional mailings easily by printing full color images. Pictures and announcements printed on the outside of the envelope create the catalyst for an individual to open the envelope. Publishers Clearing House has had great success with creating excitement before the envelope is even opened.
Impressia Digital Multi-Media Print Systems are the affordable way to go digital and meet the demand for fast full color letterhead, cards, envelopes, forms, brochures, mailers, labels, banners and more. This system is a high quality color envelope printer solution. The complete turn-key solutions allow you to print on a wider variety of media and sheet sizes, so you can produce more in-house, and on-demand.
Low cost per print
Prints on a wide variety of media and sheet sizes
High print speeds
High resolution
More on Production Print
EBP's Production Print offerings include other hardware and solutions: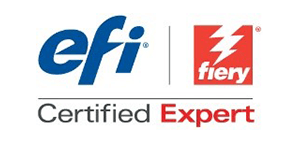 ​
---
To discuss how any of our equipment or solutions can benefit your business,