Posted by eliguori@ebp-inc.com on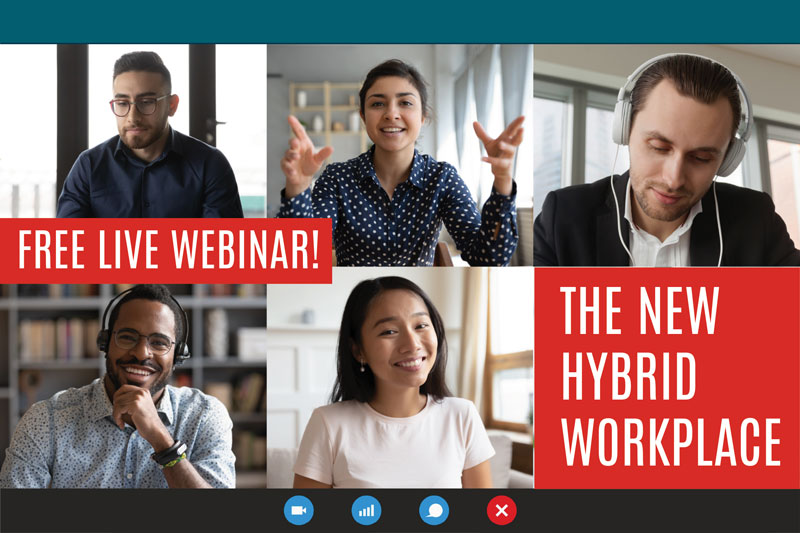 With seven of NY state's 10 regions entering Phase 2 of reopening, we're able to truly see how the COVID-19 pandemic has profoundly changed the business landscape. Many companies are scrambling to figure out how and when to reopen, or if they should reopen at all. The businesses that do reopen will not be able to have their full workforce back in the office at once, which has created a unique new dynamic: the hybrid workplace.
Maintaining business continuity with employees both in the office and working remotely is a challenge that many businesses are dealing with, and it can be complicated if you are not aware of the challenges and solutions available.
Electronic Business Products has teamed up with TAG Solutions to provide you with a toolkit for working in this new hybrid workplace. Our experts will cover everything you need including cybersecurity, technology that will help you communicate with your entire team, and business products and solutions to keep your office safe and your team productive. Please join us Wednesday, June 3rd at 11:00 AM ET for a live webinar and learn what you can do to reopen your business while keeping your employees secure. Click here to register.
We look forward to sharing our best practices, answering your questions, and giving you the tools you need to get back to work.