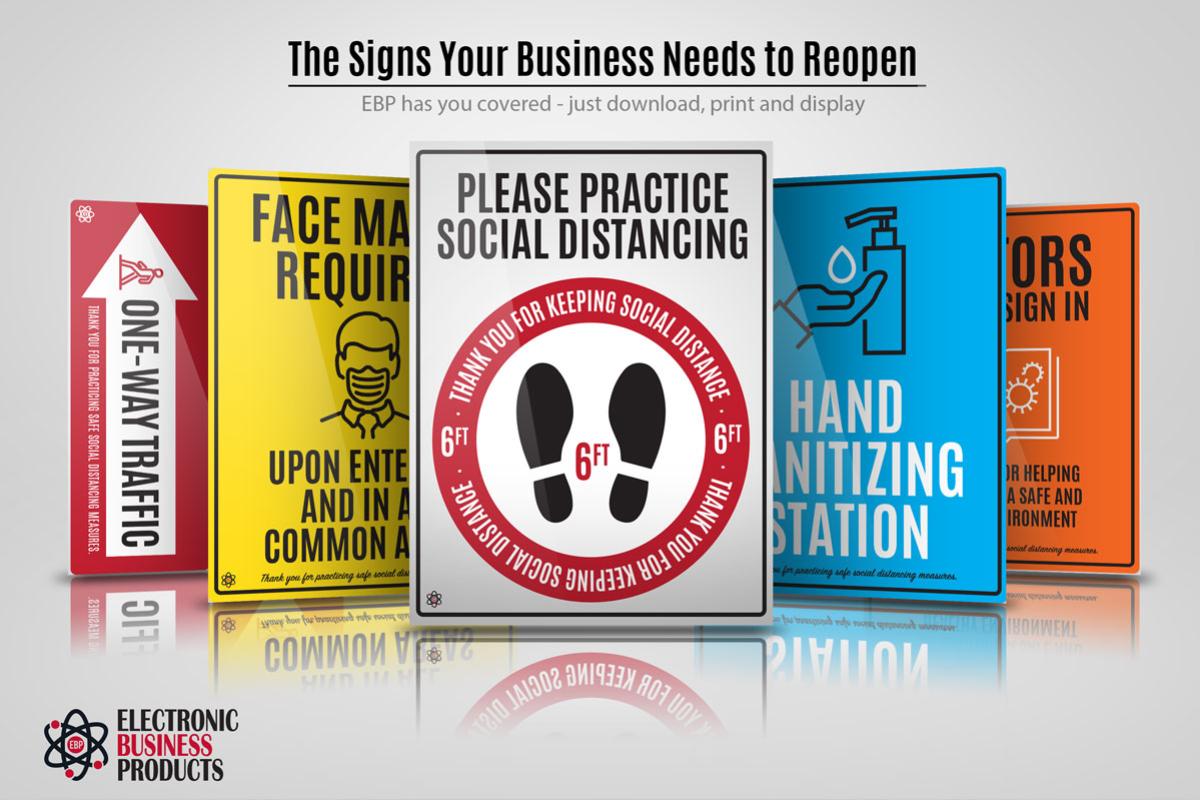 As you prepare to reopen the doors to your business, you'll need to remain compliant with new regulations to prevent the spread of COVID-19 in your facility. In New York state that means all businesses, including essential businesses, must develop a COVID-19 Reopening Safety Plan under Gov. Cuomo's NY Forward program. Social distancing, hand sanitizing stations, visitor logs, temperature checks and reduced foot traffic flow will be part of our new normal, and you'll need signage to enforce it.
We're here to help you get started. Download and print our free COVID-19 Safety Signs for use in your office, facility or business. If your Safety Plan requires additional signage, we're happy to help with that as well - email eliguori@ebp-inc.com with custom requests.
Download the FACE MASKS REQUIRED SIGN.
Download the HAND SANITIZING STATION SIGN.
Download the ONE-WAY FOOT TRAFFIC SIGN.
Download the PLEASE MAINTAIN SOCIAL DISTANCE SIGN.
Download the TEMPERATURE CHECK STATION SIGN.
Download the VISITOR SIGN IN SIGN and VISITOR LOG SHEET.
When you've finished printing your signs, this handy MFP SOP Cleaning Practices Guide will help you properly clean your equipment. Please post it near your machine(s) for quick reference.
As always, we at EBP are here to help in any way we can. Please reach out if there's something your business needs as you prepare to reopen. Be well!