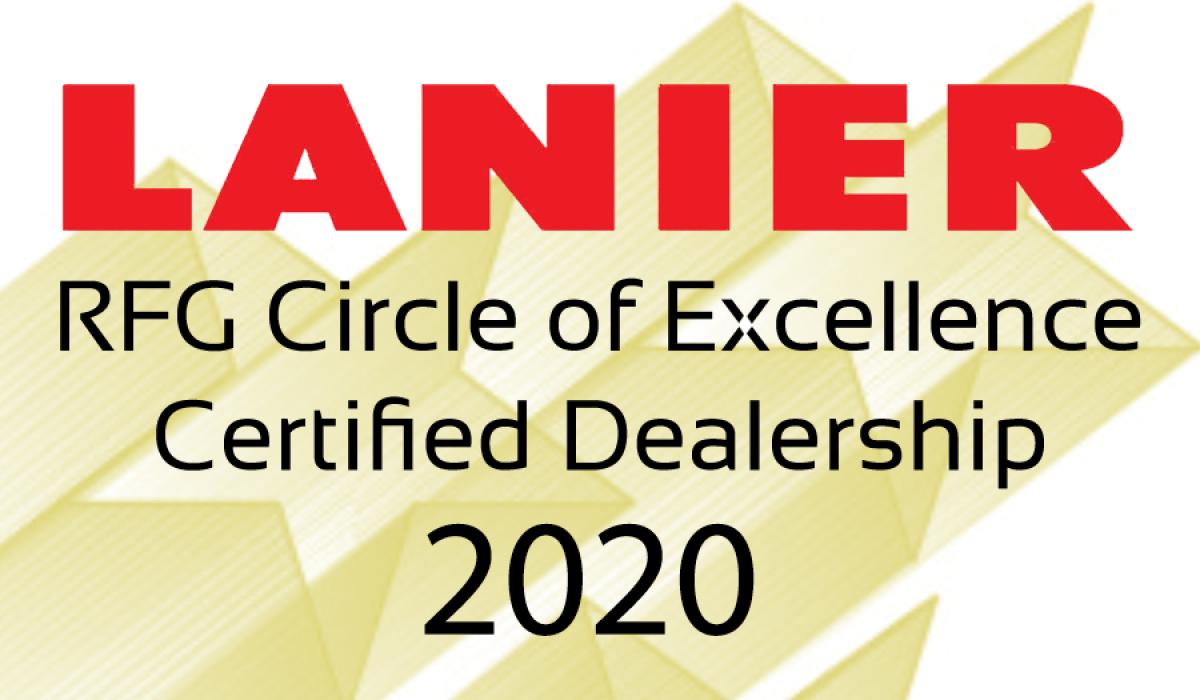 EBP is proud to announce that we have been recognized as a Ricoh RFG Circle of Excellence Certified Dealership for the calendar year of 2020 — the seventh consecutive year EBP has been honored. Fewer than 20% of Ricoh dealers nationwide can claim this level of achievement.
The RFG Circle of Excellence Certified Dealership program celebrates dealers who deliver outstanding service and support, in accordance with Ricoh's guidelines. It is one of the most prestigious awards a dealership can receive in the office technology industry.
"We truly appreciate the opportunity to be partnered with an organization that puts such great pride and effort into taking care of its customers, and EBP's commitment to being one of Ricoh's premier dealers is second to none," said Thomas Koenig, Ricoh District Business Manager. "The ultimate proof of your formula for success is the way in which your customers continue to reach back out to your organization to build that relationship and engage your team for solutions and services that help them overcome their business challenges."