Posted by eliguori@ebp-inc.com on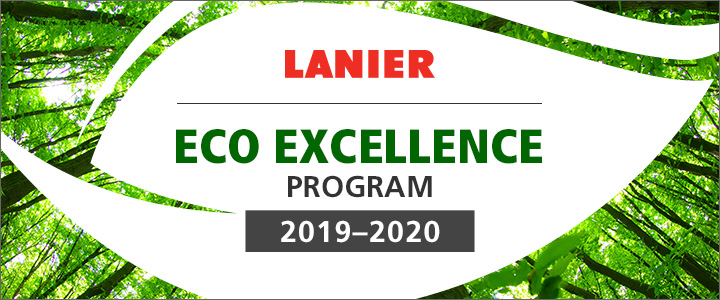 EBP is a recognized member of the Lanier Eco Excellence Program. Eco Excellence Program dealers share sustainability values with Lanier — and as a recognized member, we are committed to reducing our own environmental impact and helping customers do the same. When customers work with us, they can be confident that our team is prepared to talk about sustainability, educate about best practices and lead them through the products, services and solutions that have environmental benefits.
Membership in the Lanier Eco Excellence Program is awarded only to dealers that meet key criteria — including the dealer's track record of environmental sustainability commitment and ability to provide customers with education, awareness, program support and guidance. Whether you have a key target goal for resource reduction or just want to improve the sustainability of your workplace, we can walk you through major sustainability improvement areas — including modernizing printers, printing more efficiently, making use of digital processes and creating a sustainable workplace.