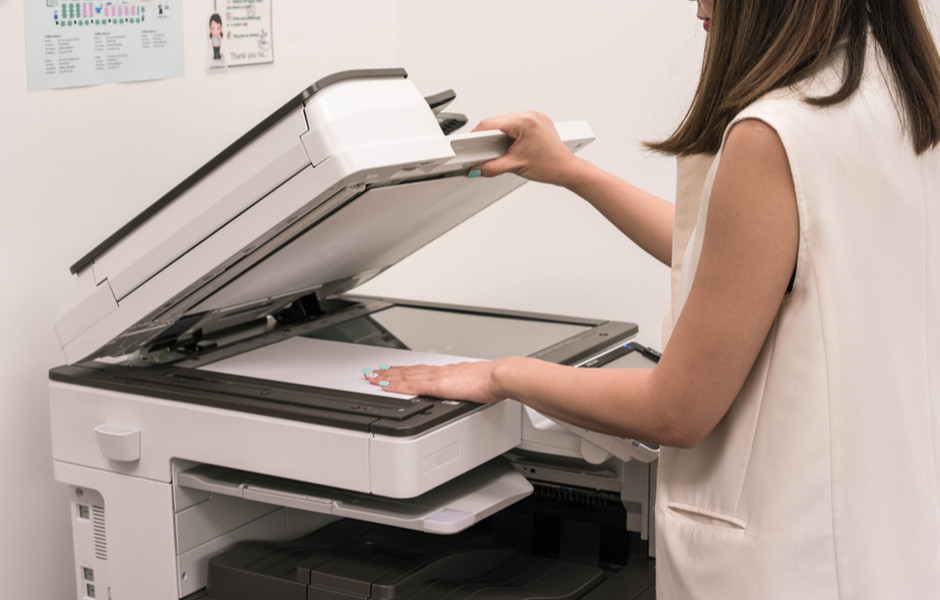 With so many options out there, it can be difficult to know how you're going to choose the perfect multifunction printer for your workplace, needs, and budget. However, with these simple steps, it's a lot easier than you might think--so let's get started!
Why Multifunction?
Multifunction devices are popular for good reason. They don't just combine copy, fax, scan, and print capabilities--they also open up brand-new opportunities to save money, boost efficiency, and go green. Of course, before any printer can do all of those things for you, you've got to actually choose the machine. Although multifunction printers come with all kinds of different features and functions, it's easy to decide what's best for you when you follow these simple steps.
#1: Know what you need.
The most important thing you can do is come prepared. Do a little research and take plenty of time to reflect on your own needs. If you understand what you want this printer to do, how fast it has to do it, and how often, it'll be a lot easier to choose one that can get the job done.
#2: Know what you can spend.
Budgeting for multifunction printers shouldn't be complicated, but you do need to pay attention to the details. For example, remember that multifunction printers cost more than the number on the price-tag; you'll also need to pay for consumables, maintenance, repairs, and energy.
#3: Know what "a good fit" will look like.
A printer that can't connect to your network, isn't easy to use, and has a lot of features you'll never use--that's not a good fit. Consider things like usability, security, connectivity, and efficiency when making the final choice.
Ready to find multifunction printers that fit your company perfectly? We're happy to help. Contact us today!