With Wide Format Printers, Think Bigger with Your Documents
When you need bigger documents than standard laser printers can deliver, EBP's wide format devices can give them to you.
What Can You Do with EBP's Wide Format Printers?
EBP's wide format printers give you the ability to:
Print Large Documents Quickly & Easily
These devices allow you to print documents like:
Blueprints
CAD Drawings
Posters
They come with hundreds of GBs of memory, giving you the ability to pull up thousands of files in no time at all. This makes reprints much faster and more convenient.
Our wide format devices are extremely easy to use thanks to their intuitive, tablet-like operation panels. You can just walk up to the printer, retrieve the document you need and start printing. You can also insert a USB drive or SD card and print files saved on them.
Scan Your Larger Documents
Not only can you print large-sized documents quickly, you can scan them too. Our wide format printers can capture crucial colors and details. You can scan them directly to:
More on Production Print
EBP's Production Print offerings include other hardware and solutions: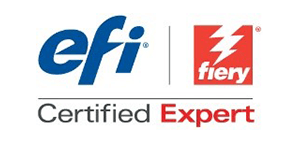 ​
More Office Systems
If you're looking for other highly productive Office Systems, these products might interest you:
---
To discuss how any of our equipment or solutions can benefit your business,
For specs on our wide format printers, see our