Get Top-Level Documents Quickly
If you need the highest level of productivity and print quality, EBP's production printers are an ideal choice.
Astonishing, Affordable Productivity
EBP's production printers give you professional-level quality for your documents. Not only that, they're designed for outstanding efficiency and versatility.
With our equipment, you'll get:
Optimal Productivity
You can produce hundreds of documents in a matter of minutes. You can take advantage of optional paper trays to print for even longer.
With our production printers, you can print a wide variety of documents, including:
Stunning Print Quality
Not only do our devices give you documents quickly, they give you amazing quality too. EBP's production printers come with such outstanding features as:
Extremely high dpi resolutions
Exceptionally smooth toner particles that give your images finer details and nuances
Options for finishing documents (stapling, folding, etc.)
Scanning Capabilities
Some of our available equipment allows you to scan documents as well. Scanning options may include:
Scan to USB or SD
Scan to Email, Network Folder or URL
Scan to PDF (includes PDF encryption)
Powerful Protection for Your Documents
Our production printers keep your documents safe while you're working. They come with Print Security solutions such as user authentication and data overwrite to prevent malicious users from stealing your information.
Eco-Friendly Designs
We have devices that qualify for the Energy Star and EPEAT programs. You'll be able to reduce your carbon footprint simply by using them.
More on Production Print
EBP's Production Print offerings include other hardware and solutions: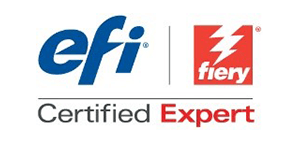 ​
---
To discuss how any of our equipment or solutions can benefit your business,
For specs on our production printers, see our